Things are a bit (well, a lot!) different in our world right now and we are one of the many businesses that has been affected by COVID-19. Due to state and local government guidelines, we have not been running group courses as usual and business is down. However, we can still help you get certified!

We have an option called Blended Learning, which incorporates both online learning and hands-on learning. Students go through an American Safety and Health Institute online course which we provide, followed by an in-person meeting with one of our instructors to practice the hands-on skills and take the certification exam.
We currently have the following courses available in Blended Learning: Community CPR/AED, Basic First Aid, Bloodborne Pathogens and Basic Life Support.

If you need certification in one of these, simply call us at 904-434-6032 and you will speak with Carrie, who will answer your questions and get you set up. You will complete the online portion on your own and then we will determine a time and location (preferably outdoors) for you to meet with an instructor who will practice appropriate social-distancing of staying 6 feet from you while conducting the hands-on skills session.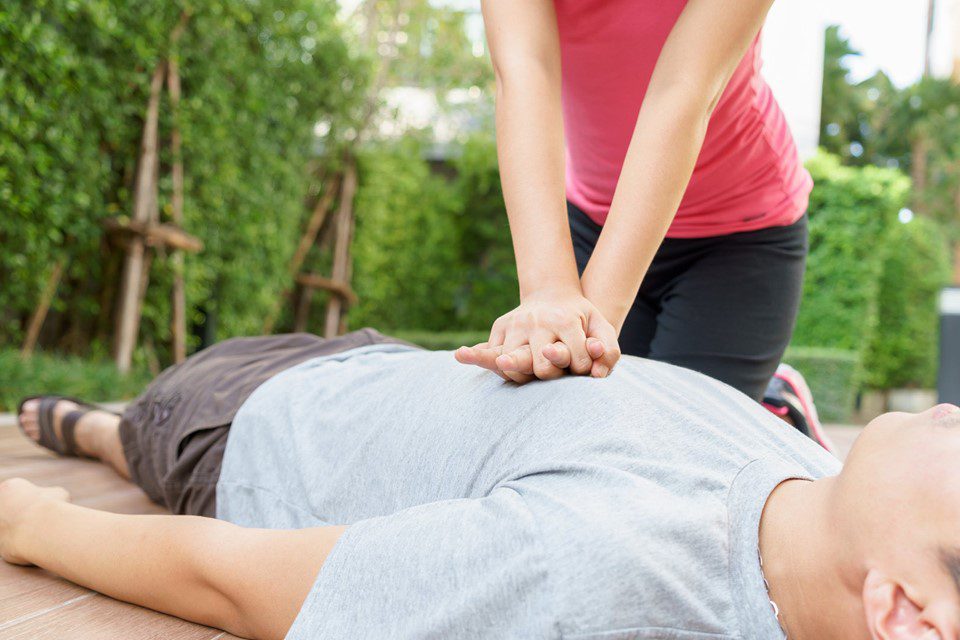 We are also taking private group appointments for companies and organizations on a case by case basis, as long as there are 9 or less students and appropriate social distancing can be accomplished.
Call us today at 904-434-6032 or email us at info@safetyfirstjax.com.