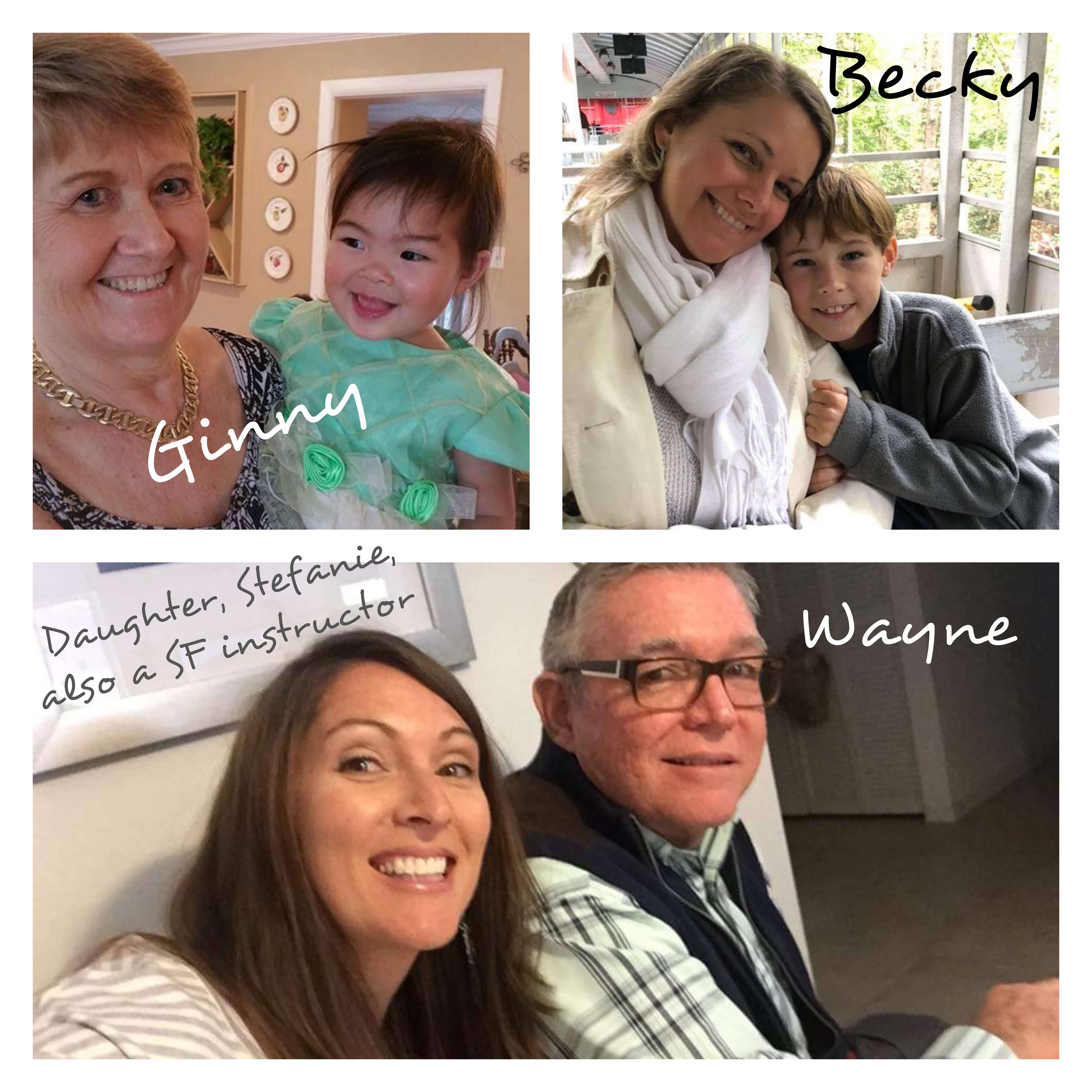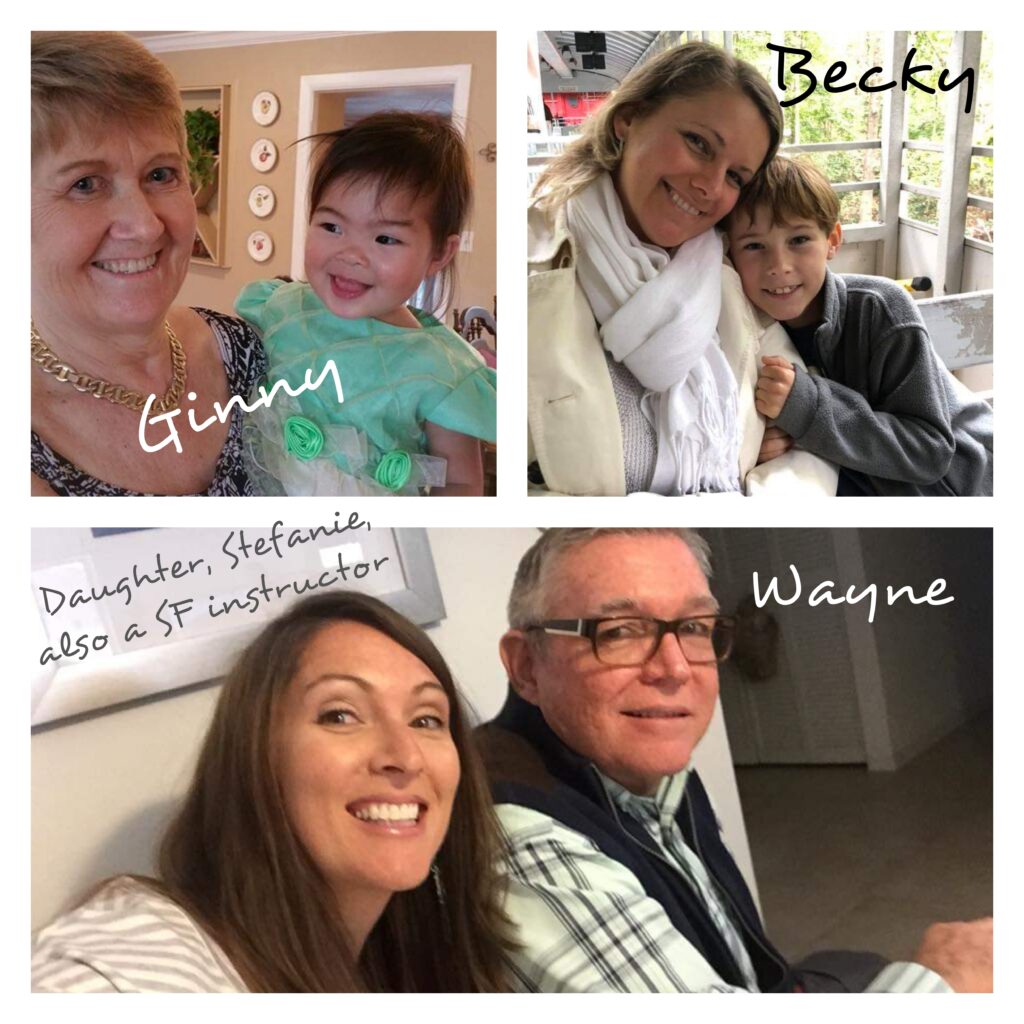 Meet Becky, Wayne & Ginny
This month, Safety First would like to introduce three of our instructors – Becky Nathanson, Wayne Dinsbeer, and Ginny Routzahn – and tell you a little about each of them.
Becky Nathanson has spent more than 25 years as a Human Resources professional, with over 20 of those in the field of training and development. As a corporate trainer, she's done it all – from technical training to management and leadership skills and instructional design. Becky has done a number of training workshops on organizational subjects including employment law, change management and team dynamics.
She has her own business, RSN Consulting, and provides workshops and instructional design services. She also is a CPR and Basic First Aid (CABS) instructor for Safety First Jacksonville, where she enjoys working with people from all walks of life.
"I especially enjoy sharing what I know and making the CABS course fun and memorable for the tweens/teens who want to gain professional skills as babysitters," she said. "I'm reminded of how important Safety First skills are every time I teach, and find inspiration in each person who attends a class and shares a personal reason relating to why they want to either learn these new skills, or refresh their skills if they are returning participants."
Wayne Dinsbeer worked as an Executive Pastor for three Jacksonville area churches for more than 40 years. He currently works with Here 2 There (www.here2there.org) Ministries, a mission organization that trains churches and missionaries how to work in partnership.
Through this work, he is engaged with churches and missionaries in Haiti, Costa Rica, China, Myanmar, India, South Africa and Kenya, as well as many U.S. cities.
"I like working with Safety First because it allows me to impact people's lives through teaching them lifesaving skills needed in those unexpected emergency situations," Wayne said.  "I recently got to use these skills myself while on a vacation at Mount Rushmore when a fellow tourist there went into full cardiac arrest and I was able to assist with the AED machine!  Additionally, the interaction with people taking our classes is always rewarding to me."
Ginny Routzahn was a stay-at-home mom for the first six years after having children before taking a part-time position as a church secretary.  Since then, she has worked for several different banks (through mergers) in administrative roles in Retirement Services, Human Resources/Payroll and Commercial Insurance.  Her most recent position was with the CW-17 TV station for 18 years as Administrative Assistant and Human Resources Coordinator.  Now retired, she says she keeps busy with her grandchildren and works part-time for Safety First.
"The part I like best about being an instructor is working with the kids in the Babysitting Safety classes," Ginny said. "There are always interesting responses and surprises from the students."