Keep The Holidays Merry With These Tips
Tis the season for glistening trees, sparkling candles, bright lights and delicious things to eat and drink. The holidays are full of celebrations with family and friends, and we want to help you keep those you cherish safe during the holiday season. We encourage you to take a few minutes to take steps to keep your home safe and secure during the holidays with these tips.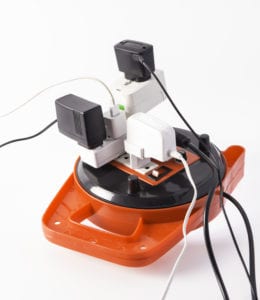 While you are decorating this year, inspect the wiring on all of your electrical decorations. If you see loose or bare wires, damaged sockets, missing prongs or other problems, discard them as they pose a serious risk of fire or shock. As you are stringing those incandescent lights together, do not connect more than 3 strings together. That, too, can cause a fire. 
Keep cords from being pinched between furniture and don't use staples or nails to secure them. Don't put cords under rugs as they not only can be a tripping hazard, but also are a fire risk. Do not overload your electrical outlets, as that can cause shocks and fires.
Check your smoke alarms to make sure they are working and make sure children and house guests know your fire escape plan.
Your fresh Christmas tree brings a delightful smell to your home, but it also carries dangers. Be sure to keep it at least 20 feet from any fireplace, space heater, or other heat source to minimize the risk of it catching fire. Water it daily to keep it from drying out. 
Place breakable ornaments and those with metal hooks toward the top of the tree and out of reach of children. Use a ladder to reach those upper branches – don't climb on chairs or other furniture.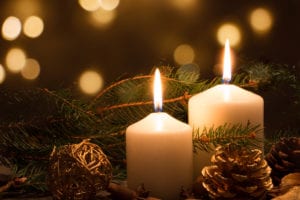 Holly berries and mistletoe are poisonous and a danger to children and pets, so keep them out of reach. Keep the number for Poison Control handy: 1-800-222-1222. Despite their reputation, Poinsettias are not poisonous but they can cause vomiting, skin and eye irritation or stomach upset if your dog or cat eats it.
Candles are one of the most dangerous decorative items at the holidays and are the cause of nearly half of all home fires. Use battery-powered flameless candles instead. If you do use regular candles, never leave them unattended and snuff them out before leaving or going to bed at night. Keep them out of the reach of children and pets, and place them on a stable surface.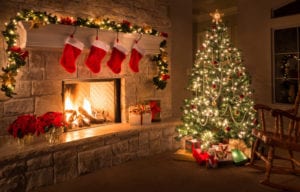 Half of all deaths due to home fires occur between the hours of 11 p.m. and 7 a.m. Before going to bed for the night, unplug and turn off all electrical decorations, douse the fireplace with water and be sure there are no candles burning.
Cooking is also a common cause of home fires. Don't leave pots on the stove unattended, and push handles toward the back or sides to keep them out of reach of children. Use a food thermometer to make sure food is properly cooked to avoid food poisoning and refrigerate leftovers promptly. 
Don't burn wrapping paper, wreaths, or trees in the fireplace. Check and clean your chimney at least once a year to reduce the danger of fires.
Each year, over 800 families lose their homes to holiday fires. We hope you will take the time to make sure your family and friends are safe and enjoy a happy, healthy holiday season.
Sources: National Safety Council, Electrical Safety Foundation International, National Fire Protection Association, and Safe Kids Worldwide.