Self-Defense Class for Women & Girls
Women and teen girls can be vulnerable to attack in situations like walking through a dark parking lot, or other scenarios. Our safety and self-defense classes for women and girls will give them specific tools they can use to keep themselves safe. This self-defense class for women and girls could be life saving information.
This specialty course is taught by highly trained law enforcement and SWAT officers/trainers who have a wealth of knowledge! They teach it in a way that the everyday woman and teen girl can understand and employ. The course offers important information for women and teen girls about how to avoid becoming a victim. The instructors will teach them tactical maneuvers that can be used by people of any size (using body leverage / Jiu Jitzu techniques) to escape from holds and fight back if being attacked.
In today's world, this is highly valuable information. This course is for girls ages 11+, college students, moms, single ladies, senior ladies and more. Come join us and learn something new that could one day save your life. Please contact us to schedule for your group or if you'd like to be notified when we schedule the next class. Cost is $50/participant.
We have a course scheduled right now for Sat, Feb 25, 2023, 9a-12p.  Details HERE.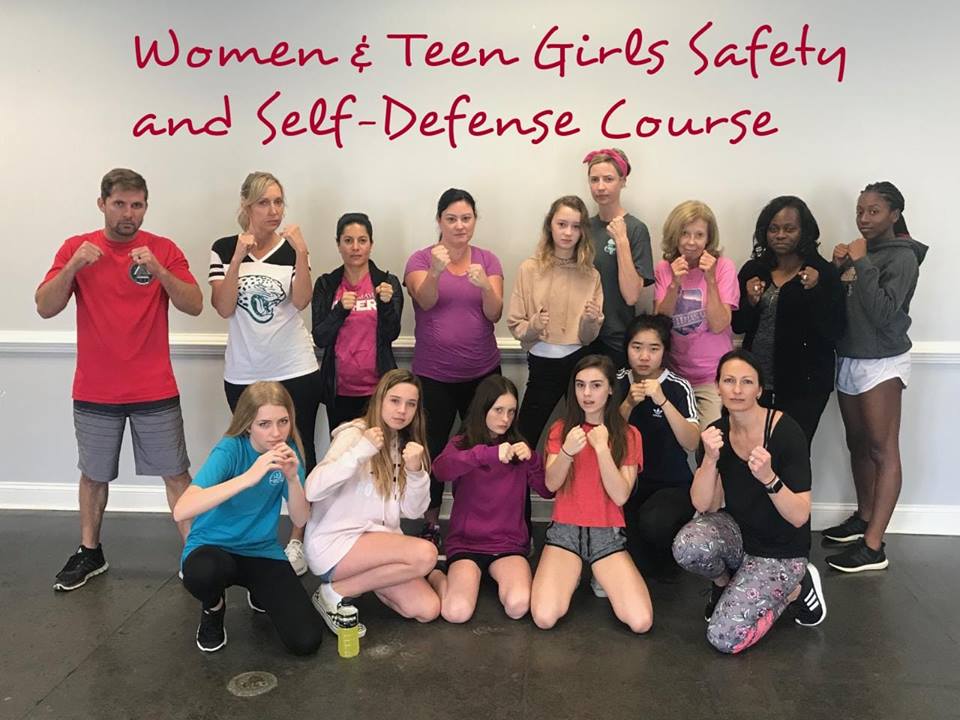 Youth Safety: Abduction Awareness and Assault Prevention Course
The Youth Safety course is for boys and girls ages 7-12 and it is taught by professional law enforcement officers who are also fathers, are sensitive to children, and don't teach with scare tactics.  In fun interactive scenarios, they teach the children various things they can do and situations they should be aware of to avoid becoming a victim. In addition, the class will provide them with tactical training on how to strike back and/or get away from an attacker or an abductor. Cost is $30/participant.
Our partners: Paradigm Tactical Training Group
Safety First Jacksonville works with Paradigm Tactical Training Group to offer these self-defense and assault prevention courses. Learn more about our partners at Paradigm.