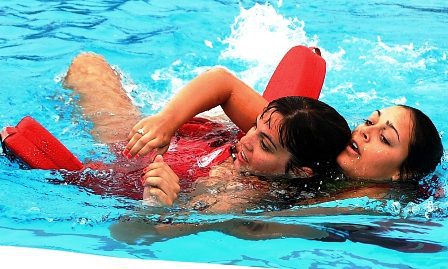 Red Cross Lifeguard Certification courses are sometimes difficult to find in Northeast Florida. We have two coming up for Spring 2022, so please take advantage now if you are looking for one:

April 1-3, 2022 at Jacksonville Golf and Country Club
April 29 – May 1 at San Jose Country Club

The Red Cross Lifeguard Certification Courses that we offer provide entry-level lifeguard participants with the knowledge and skills needed to prevent, recognize and respond to aquatic emergencies and to provide care for breathing and cardiac emergencies, injuries and sudden illnesses until emergency medical services personnel take over.  
Upon successful completion of this course, participants will receive an American Red Cross certificate for Lifeguarding/First Aid/CPR/AED, valid for 2 years.

Instructor Bio Course instructor, Tukz Taaca, is co-owner of Safety First CPR & Safety Training, LLC and has an extensive background in aquatic safety.  With 25+ years of experience, he has taught swim lessons and lifeguard certification courses through a variety of systems such as the American Red Cross, Ellis & Associates and the YMCA. He has taught for such organization as The Walt Disney World Company and the YMCA of Florida's First Coast. Come learn under one of the best!