Is it safe to take a CPR class during the COVID-19 pandemic? You may be asking this question for yourself or for your organization. Leaders and employers, we understand your concerns about bringing your workers together for a class such as this. However, it is important to remember that sudden cardiac arrest emergencies have not gone away just because of COVID. Studies actually show that just the opposite is happening; cardiac arrests have been soaring worldwide since the pandemic started. Is it because people are afraid to go into hospitals at the onset of mild symptoms in fear of contracting COVID-19 there? Possibly. Is the spike in SCAs to be blamed in part on pandemic stress? Yes, probably so, as well. You can read about all the factors and studies HERE.
But the bottom line is that sudden cardiac arrest incidents are happening now more than ever and now IS NOT the time to put your organization's training on the back burner. You do not want to be caught unprepared and/or uncertified during an emergency.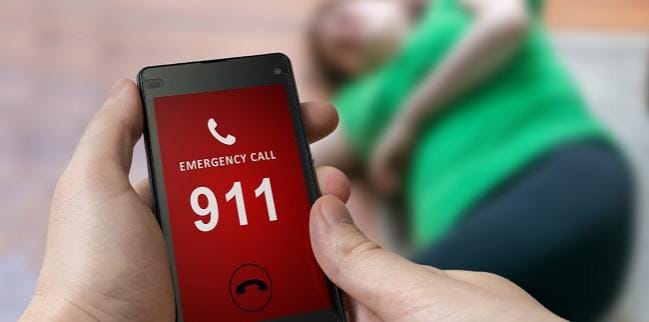 We at Safety First have seen business slow down and have heard these excuses lately:
"We don't want to gather our people together because it's not safe."
"Doing our CPR and Basic First Aid class is just not the priority right now."
"Some of our people are working remotely, so we can't do a class."
. . . And more.
We understand the concerns and challenges. Honestly, we do! That is why we are URGING you to keep up with your group's certifications (remember why it's so important!) and letting you know that we can teach the course SAFELY for you.
Above all, you should not want anyone to fall down on your watch. Make sure your group is ready and prepared to help in an emergency. (As a side note, have an AED in your building, too. Very important! We sell them and can help with grants for non-profits. Ask us how.)
HOW WE ARE TEACHING SAFELY:
➡️ Many of our clients have been taking advantage of our blended learning option during this time. In this option, your participants individually complete online courses prior to attending an abbreviated in-person session for the purpose of practicing and demonstrating the hands-on skills. This significantly cuts down on classroom time during the age of COVID.
➡️ In any classroom setting, we social distance and require masks.
➡️ Each person uses his/her own sanitized CPR mannequin (that we provide) and we do not touch mouths to them anymore.
➡️ We are open to doing classes OUTSIDE if weather and space permits. It is always an option on our end.
In short, we will work with you to make you comfortable!
As always, our quality of instruction, customer service, reputation and pricing remain excellent. Contact us to discuss your group's needs at [email protected] or 904-434-6032.
Individuals, we are here for you, too, in the same way. Contact us.