It is rare for temps to plummet much below 40 degrees in Northeast Florida. The average low temperature in January over a 29-year recording period is 39 degrees according to USClimateData.com. Of course, this is an average temperature and not an indication of how cold it can get from time-to-time. According to an article on Jacksonville.com, a record low of 24 degrees was set on February 20, 2015, at JIA (Jacksonville International Airport), but that temps over the entire northeast region were as low as 19 degrees. It is important to note that 24 degrees is 8 degrees below freezing.
Another important thing to know is that these low temps are almost always recorded early in the morning, just before the sun begins to show itself. This means that many of us are still in bed at the time the outside temperature is at its lowest. Most of us do not have to leave the house before 8 or 8:30 in the morning, but for school-age children, remaining under the warm blankets is not an option.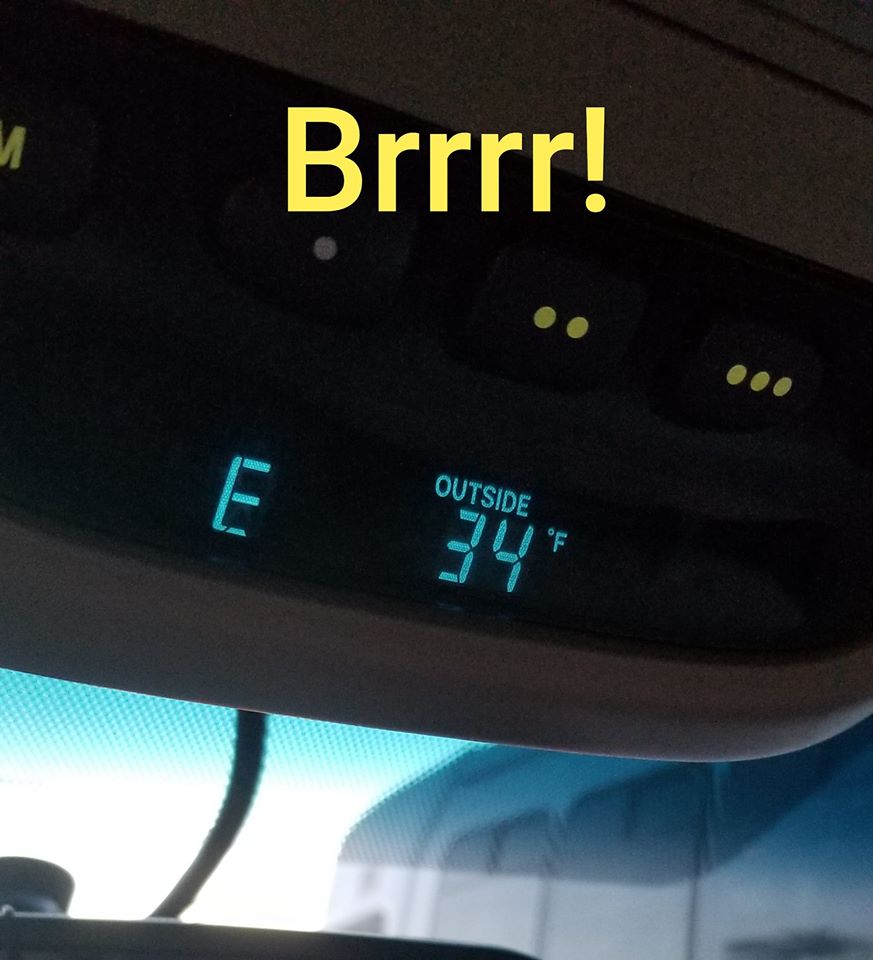 Consider your children who ride the school bus or walk to school. Some High School students in Duval county have a pickup time as early as 5:45 AM according to duvalschools.com. This can mean that they are out of the house and waiting for the bus as early as 5:30 AM. On the day this article was written (Jan 22, 2020), sunrise was at 7:22 AM. This may indicate that the day's low temp is likely recorded while your highschool aged children are waiting for the bus. Of course, high school begins before middle and elementary schools in most areas of the country, but this does not necessarily keep the younger children out of the coldest temps. Also according to duvalschools.com, elementary school students have bus times as early as 6:22 AM, which may be as much as an hour before sunrise and therefore well before temps begin to rise. Also, consider that some children walk to school and are subject to these extreme temps for what may be a longer period of time.
How to prepare your child for a cold walk to the school bus or school.
Add layers to their normal school dress that they can remove once in the school building. Remember that the school building may not have adequate heating equipment to warm the school to comfortable temperatures.  Children wearing light layers under a warm coat can remove layers as the building warms up.

Be sure your children are wearing socks and closed shoes. Sandles, flipflops, and open shoes will not protect your children's feet and toes from extreme cold.

For comfort and to avoid painfully chapped lips, apply balm or a small amount of petroleum jelly to keep cold air from drying out their sensitive lips.

Cover ears and the top of your child's head with a stocking hat or something that will serve as a scarf.

It is not a good idea for a person to walk with their hands in their pockets, so it is recommended that children's hands are covered with gloves, mittens, or other improvised garments (such as socks). This way they will not feel it necessary to keep their hands in their pockets.

If you walk your children to school with a baby in a stroller or buggy, be sure to cover the baby's entire body from chin to toes, and his/her head and ears. It is not necessary to cover the face but be sure to use an additional blanket(s) to be sure your baby remains warm. The CDC warns that newborn babies and infants are more susceptible to hypothermia than older children and adults.

If raining and cold, be sure all of your children remain dry. Hypothermia risk increases if a person is wearing wet clothing. Pay particular attention to keeping feet, shoulders, and head dry by using an umbrella, waterproof hat or hood, a disposable parka or waterproof coat/jacket, and enclosed waterproof footwear. (Send an extra pair of socks, just in case.)
Remember, we live in Florida and southeast Georga, so we are not necessarily equipped the same way as families in states where winter is common. Pay attention to weather forecasts and be ready to purchase the proper clothing and accessories, or be ready to improvise. If you find that you are not ready to properly outfit your children for the cold, consider driving them to school or to the bus stop. Also, apply these same standards when your children go out to play in temps below 40 degrees.
By Mark Painter, Safety First CPR Instructor