According to news4jax.com, there is a "live" Christmas tree shortage in 2019, which will affect those who love the idea and fragrance of a real spruce or fir in the house in December. As a result of this information, many of us will be out early to pick out that perfect tree so we do not miss out altogether. However, this may mean having a tree in the house for a longer period of time than in previous years.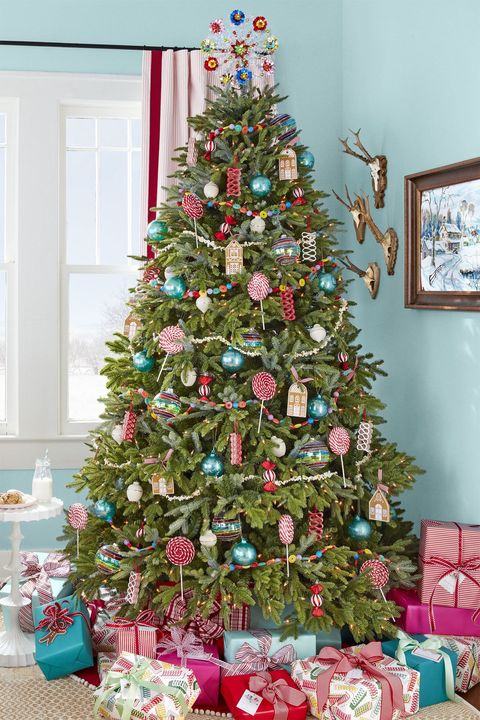 Just in case you have not considered it: a pine tree is no longer a living plant once it is cut down – meaning that it cannot be a "live" tree. By the time it reaches a retailer, a Christmas tree has been dead for at least 24 hours. According to the NC State Extension office (where many trees sold in Florida originate), cut Christmas trees may be "…kept in cold storage on the farm for weeks prior to shipment…"[1] Of course, this does represent safe handling of these trees and they will last longer than trees cut down and exposed to sunlight, but do keep in mind that the tree has been without natural hydration since it was cut down.
This article does not intend to change your mind about the use of a natural Christmas tree. In fact, this writer usually uses a real Christmas tree well into January, when it changes from a Christmas tree to a birthday tree – yes, my birthday! However, this is not done recklessly, and our tree is never kept for a moment longer than is safe.
According to the National Fire Prevention Association (NFPA), fire departments respond to around 160 fires per year started in one way or another by Christmas trees. They also report that 1 in 52 fires result in human death and as many as 15 injuries.[2] We may also use clippings from these trees or other flammable materials to make the house look just right. According to the NFPA, these items cause an additional 780 home fires per year, which also includes deaths and injuries.
Use only freshly cut trees.
Pick a tree whose needles are difficult to pluck off of the branches.
Pick a tree whose needles do not shed easily [ground thumping the tree should not result in shedding.]
Do not place the tree under or near heater vents [blowing air will increase drying.]
Do not place candles or other flame sources anywhere near or in the tree.
Do not use lights that get hot or have chaffed wiring.
KEEP AMPLE WATER IN THE BASE/STAND'S WATER RESERVOIR.
Use only UL-listed lights or electrical ornaments.
Be sure electrical sources are properly grounded (GFI recommended.)
Turn the lights off at night!
Dispose of your tree when it starts dropping needles.
All of us at Safety First wish you a safe and blessed Merry Christmas!
By Mark Painter, Safety First CPR Instructor

---
[1] https://christmastrees.ces.ncsu.edu/freshness-fire-safety-and-your-tree/
[2] https://www.nfpa.org/Public-Education/Fire-causes-and-risks/Seasonal-fire-causes/Winter-holidays/Holiday-fires-by-the-numbers
[3] https://christmastrees.ces.ncsu.edu/freshness-fire-safety-and-your-tree/ (Adapted by writer)